Pretty Wicked Word Search Puzzles Volume 1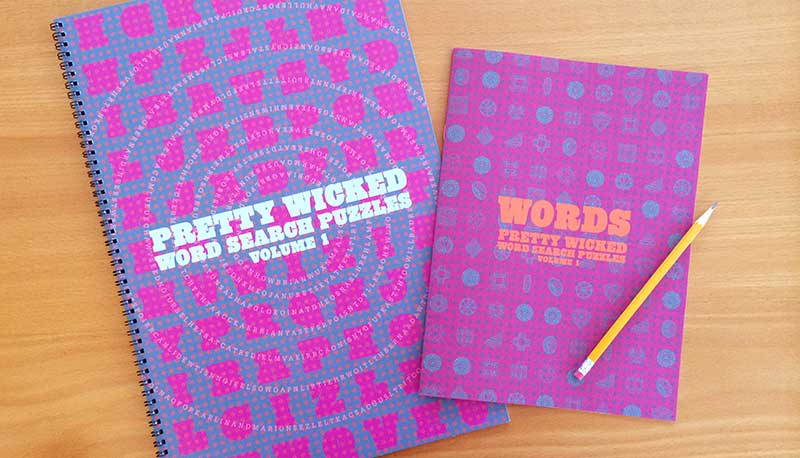 Word Search Reimagined. A Smart Gift.
Stimulate your brain and feast your eyes. These 22 pretty and wickedly convention-defying word search puzzles span a wide range of visuals, rules and themes. We don't want to say too much and spoil it for you, but you'll find puzzles that: use both sides of the page, require folding, test your knowledge, don't use words, are layered, make you think three-dimensionally, and hide the names of 231 subway stations from 48 cities around the world. It may take you 48 international flights to finish that one. (Airfare not included.)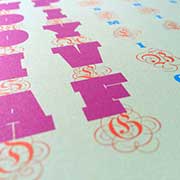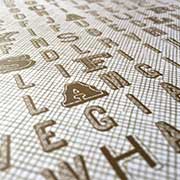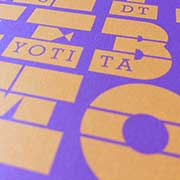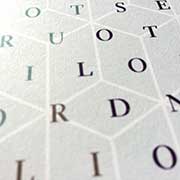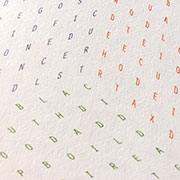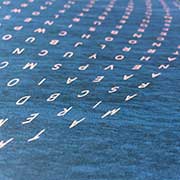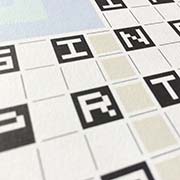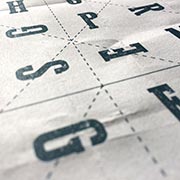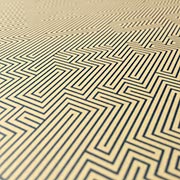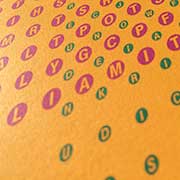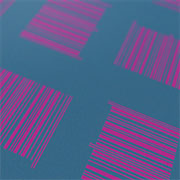 The oversize format lets you do the puzzles together with friends and family. The puzzles are a great way to bond with tweens and teens and sneak in some new vocabulary words. With a spiral binding, the book lays perfectly flat on a table, or flip the pages around and use your lap.
The books are lavishly printed on premium Mohawk Superfine paper by Meridian Printing, one of the top printers of art books in the United States. Heck. We still can't believe how good they look and feel.
The way we show puzzle solutions is new and better too, because we do it online, here on this website. For most puzzles, you'll be able to look up one answer at a time, so you can cheat selectively! Here's a sample.
So now the only puzzle is where to buy it.

Puzzle Book: 24 pages, 11.5 x 16.5 inches, spiral bound
Word List Booklet (included): 16 pages, 8.5 x 11.5 inches
ISBN 978-0-692-28044-7
US$24.95