Special "Stay at Home" Offer
Get the book Pretty Wicked Word Search Puzzles Vol. 1 for only $15 (44% off) with free delivery within 02818
Book designed and printed right here in East Greenwich!
Large format for doing with family.

"Chroma" and "Trans" puzzles and word lists. Sand and shells from Sandy Point, Potowomut.
Hello, East Greenwich!
I'm Brian, your neighbor on Spring Street on the Hill. A few years ago I self-published Pretty Wicked Word Search Puzzles. I am making it available to you through May at cost with free delivery (by me) because it might help you get through the epidemic. And I need to make some room in my basement.
Pretty Wicked Puzzles are all pretty and some are wicked challenging. Not your mother's word search! Each of the 22 puzzles in the book has a unique design with innovative twists on the usual rules of word search. Some puzzles don't use words at all. One you have to fold. One is like a crossword. Two require you to have some knowledge of the world or have fun googling for it. Here's a Quick Tour of all the puzzles. Hints and solutions are given in the Solutions section of this website.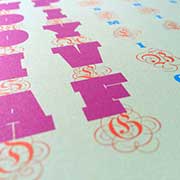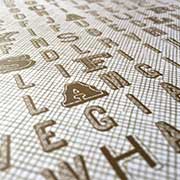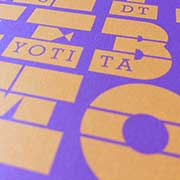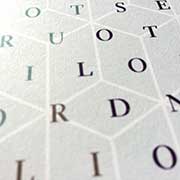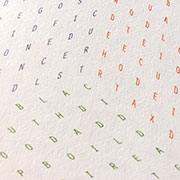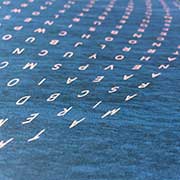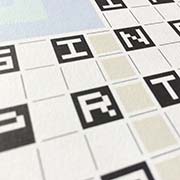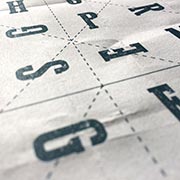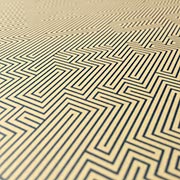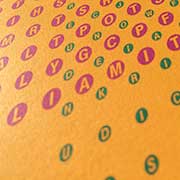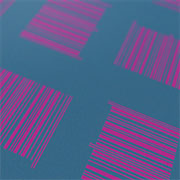 It's designed to let people do the puzzles together. It's oversized (11.5-by-16.5-inch pages). I made the content unusual and erudite and sometimes funny. It provides opportunities for conversation and investigation for parents and children 10+. "Where is Helsinki?" "What's a broodje kroket sandwich?" "Who is Leonard Nimoy?" "You don't know who Leonard Nimoy is?" "OK Boomer." The puzzles vary in difficulty and some may be done by children younger than 10.
This is an East Greenwich product. It was designed in East Greenwich and printed here too, because I wanted to support the Rhode Island economy. Having just moved from New York, I didn't know that Meridien Printing, one of America's top printers of art books, is down the road from Dave's on South County Trail. Meridien helped me make what may be the first coffee-table-worthy puzzle book. Some people say it's too beautiful to write on. I tell them to buy two.
How to Order
It's low tech: Please email me at brian@prettywickedpuzzles.com with your name, address, mobile phone, quantity desired, and intended payment method. Normally I sell through bookstores and Amazon, and in person by swiping credit cards. But we are going to be contactless and I don't have e-commerce on this website yet.
Payment can be made before or upon delivery by PayPal, Venmo, check and cash. The cost per book is $15.00, which is $14.02 plus RI sales tax of 7%. (RI really needs that 98 cents now.)
Paypal: paypal@prettywickedpuzzles.com
Venmo: venmo@prettywickedpuzzles.com
Check: Pretty Wicked Puzzles LLC
Cash: C.O.D. exact amount appreciated
Deliveries within the 02818 ZIP Code will be made each Saturday by me driving around town. I will text or call in advance of arrival. The books will be handled very carefully to keep them clean. In any case, the books are shrink-wrapped, so they can be wiped down easily. Details about contactless delivery and payment (if cash or check on delivery) will be provided by return email.
Refunds will be given in full if you return books to me with the shrinkwrap intact.
If you're outside 02818 or know someone who is, please order from Amazon. Unfortunately, our local bookshops are closed. I really appreciate referrals!
Please bookmark this web page for future reference.

Thank you, and stay safe and sane.